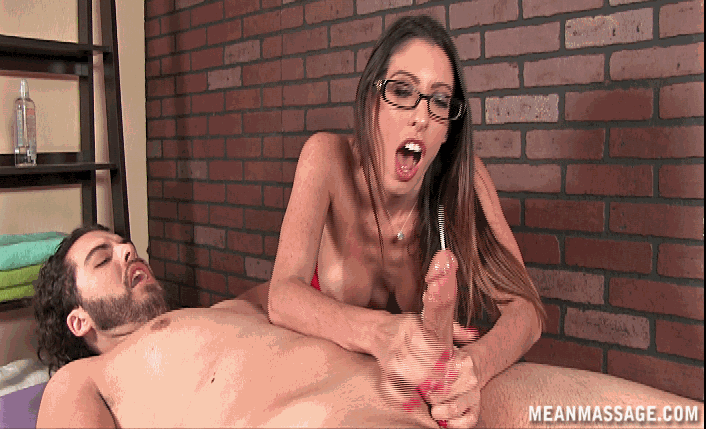 Russell has absolutely no clue what he's getting himself into when he asks Dava Foxxx for a happy ending. She loves massaging big cocks and of course has no problem fulfilling his request but she wants to do it her way and her way is not exactly what the horny client envisioned but as you can see from this episode of MeanMassage.com, beggars can't be choosers and Russell learns that the hard way. The slim masseuse with perfect tits has her way with him tickling his cock and balls with her long finger nails before making him explode!
Dava Foxxx is all sweet and nice which leads some of her clients to believe she's a pushover. This is an assumption Russell is guilty of making when he makes an appointment with the brunette masseuse and asks for a happy ending at the end of his massage. She's a cock craving nympho always up for some kinky play and so she gladly works her magic from his shoulders down to his groin region, paying special attention to his cock and balls.
The now super horny babe hops on top of her client pinning him down with the weight of her body as she strokes the living daylights out of his cock. She scratches his balls with her long finger nails making him squeal and then she runs those same red-painted nails up and down his shaft sending shock waves up his spine. Russell clenches his teeth as Dava Foxxx repeats this torture over and over again until he bursts a nut!