Its tempting to want to take advantage of Dolly Leigh but don't. If you do, you must be prepared to face her wrath. Her horny client walks in for his appointment and immediately thinks he can get away with asking for a happy ending. That's a miscalculation on his part that costs him big time. Before he can even process what's happening, he's tied to the massage table with his dick swinging out in the wind. He begs the hot masseuse to touch him and give him some relief, she just laughs at him.
Her laughing and smirking is the least of his worries. Dolly Leigh is just getting started with him. She taunts him by jerking his dick and then letting it go. She even slaps it, causing pain to go shooting through his body. He doesn't think the punishment can get any more brutal than right now, but it does. Dolly reaches for her rope and twists it around the man's balls which brings him to the brink of tears.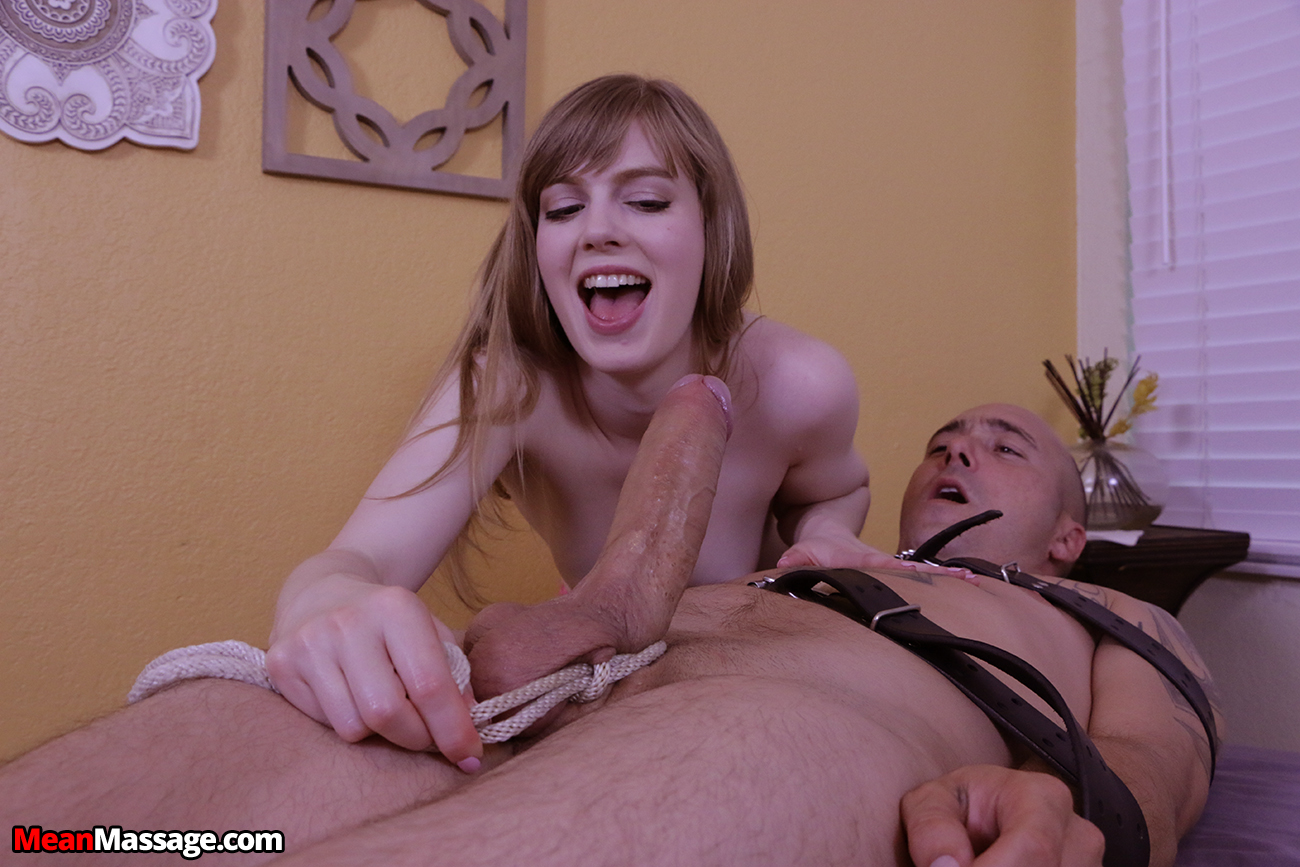 He pleads for a release but she acts like she can't hear him. Dolly Leigh isn't the least bit concerned about making her client nut. She wants to get herself off first so she wanks his dick while feverishly digging into her own twat with her fingers. When she finally cums, this hot massage therapist then reluctantly turns to her client and finishes him off just like he wanted.