Manipulating Sarah Vandella is a bad idea. So bad in fact that the price you pay for it is pretty hefty. Chad finds this out the hard way when he tries to coax the beautiful massage therapist into helping him relieve some tension down below. As this smokin' hot video from MeanMassage.com shows, Ms. Vandella is all smiles until the horny dude tells her to jack him off. Then all the bets are off the table. Out comes her rope and a side to her no man ever wants to see.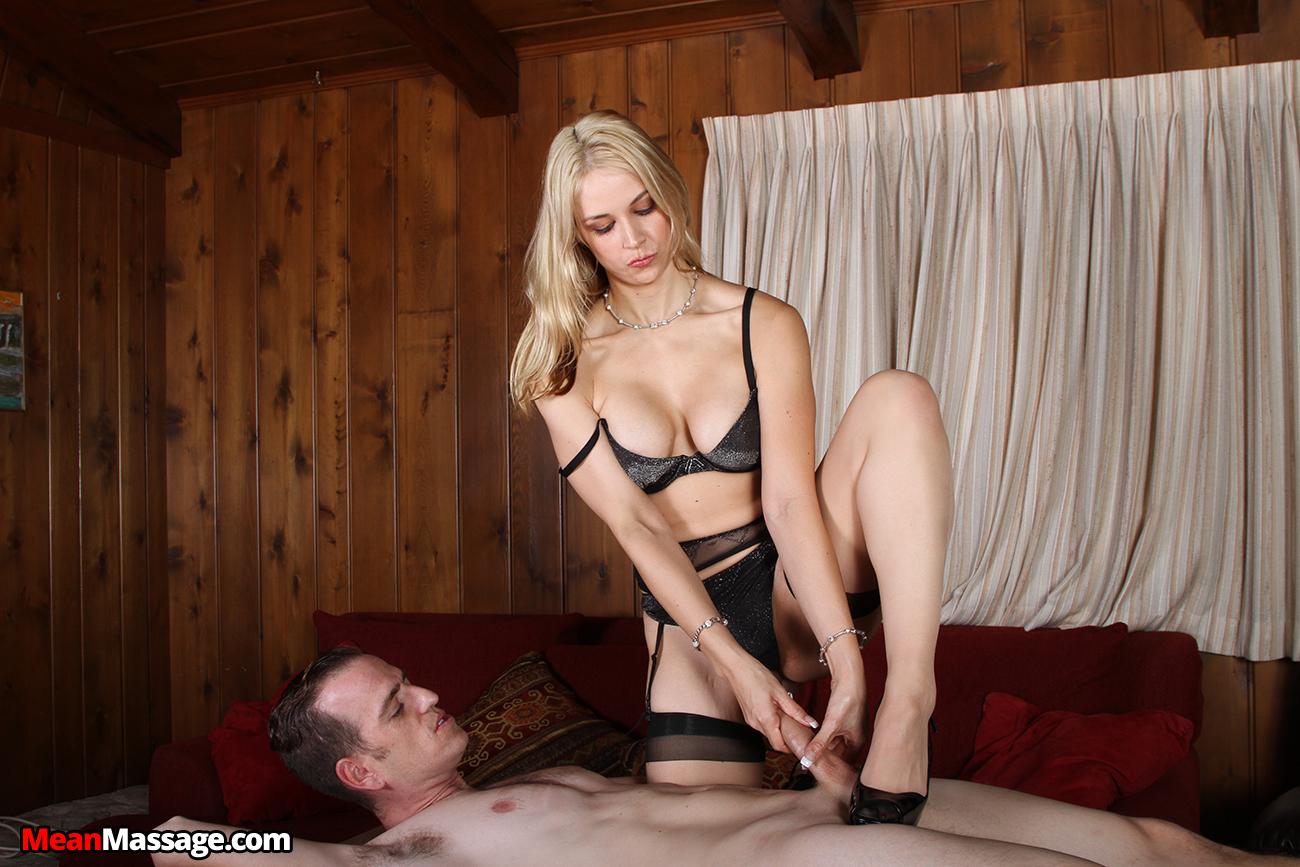 That side is dominant and downright mean. When Sarah Vandella is in full on femdom mode, there's no stopping her. She lubes up Chad's cock and strokes it rather roughly before bringing her heel up to his crotch and straight up crushing the poor man's balls. As if that isn't bad enough, the busty masseuse then sticks Chad's cock into the strap of her heels which makes him fidget uncomfortably. He begs for mercy and lucky for him, Ms. Vandella cuts him some slack and yanks his dick out of her shoe.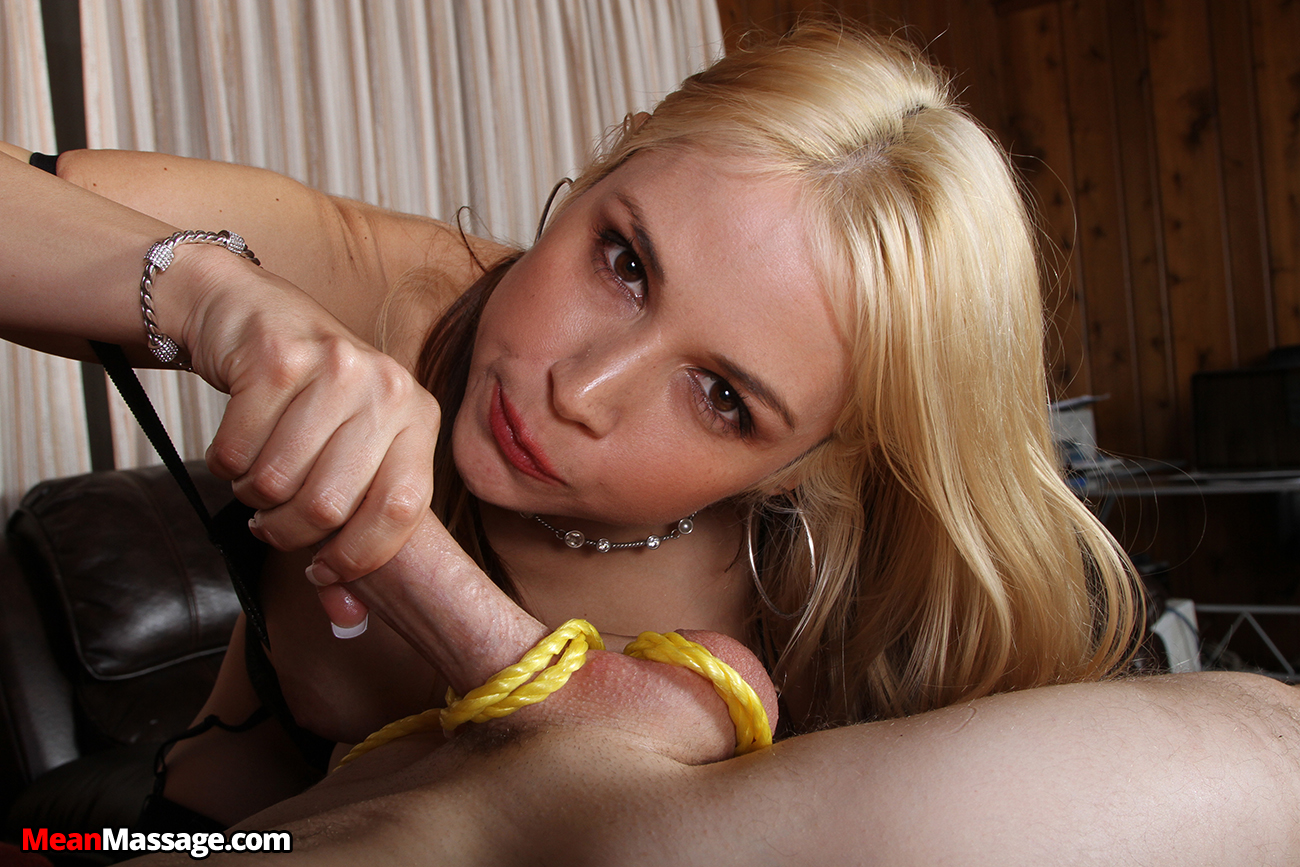 She's not done with him though and as soon as he recovers from the ball crushing, Sarah Vandella pulls out her bright yellow rope and chokes Chad's dick with it. This is certainly not the happy ending Chad was hoping for but he knows if he sticks it out, he'll get to release the load building up in his nut. And when the time to ejaculate comes, you won't believe where Masseuse Vandella makes him shoot his load!