Chicks as hot as Maya Bijou don't take kindly to being bossed around. They're used to everyone waiting hand and foot on them. Clearly, Mike missed that memo because when he shows up for his appointment with the slender beauty, he's in full bossy mode. He's horny and Maya is hot as fuck so he figures why not push his luck by asking for a happy ending. Big mistake. Sweet Maya morphs into mean Maya and everything goes downhill from there for the unlucky dude.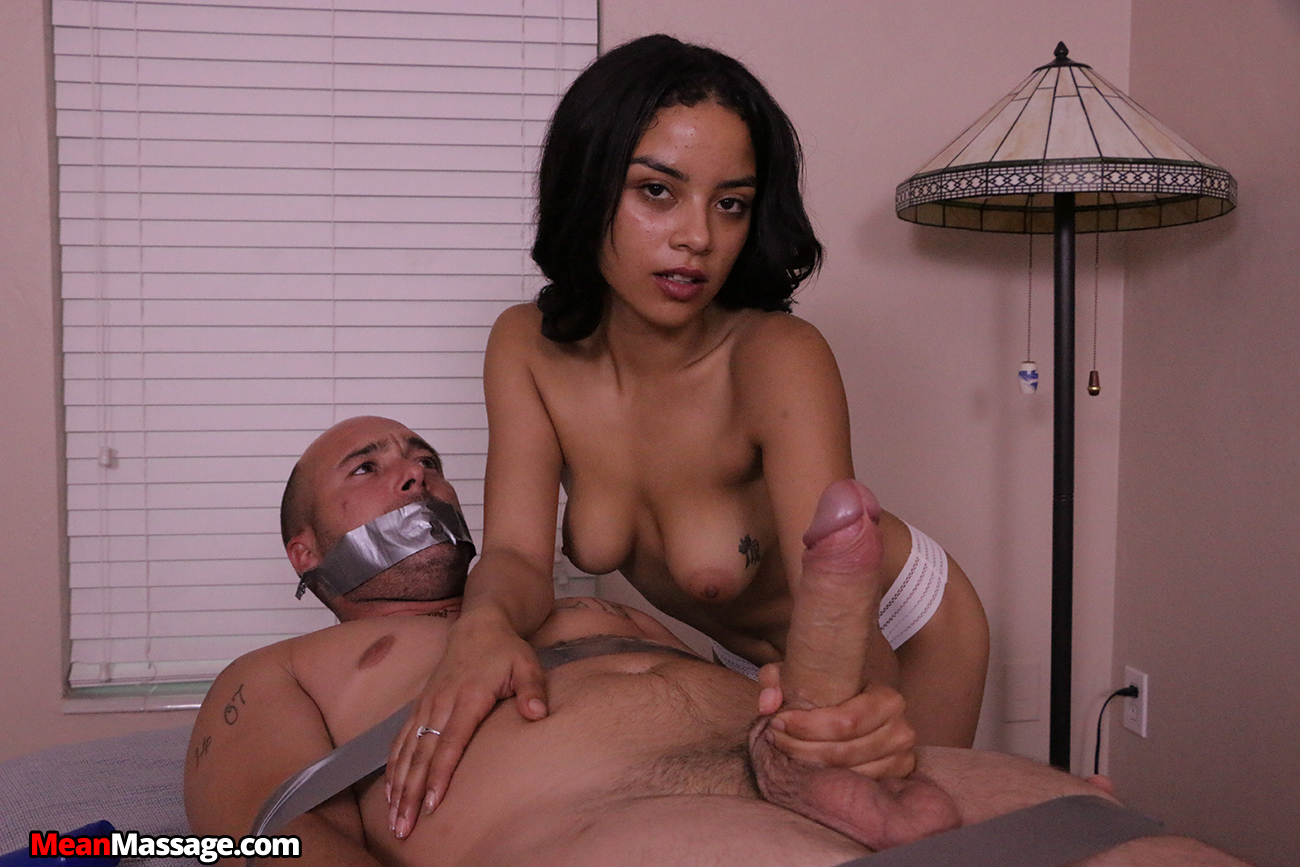 He knows he's in trouble when he tries to cop a feel and the masseuse pulls away but he doesn't realize just how much trouble he's in until she returns with a roll of tape. What the fuck?! That's his first reaction when he realizes what Maya Bijou intends to do with the tape. She binds him to the table and then immediately reaches for his cock. This can't be too bad, the horny bastard thinks. Maybe Maya just enjoys being kinky. Clearly he misreads her because just when he thinks he's about to get lucky, she smacks the shit out of his erect cock!
Ouch! Nothing hurts worse than the sting from Maya Bijou's cock slap. And the massaging beauty is just getting started. She teases her client by gyrating her pussy and tits in his face. Then just for fun, Maya repeatedly slaps his dick some more. The poor guy is in pain. This isn't what he signed up for. It is however what he gets for disrespecting the massage therapist. He begs for a release but the mean babe isn't in the mood to give him one. She instead ruins his orgasm in the most cruel way possible!