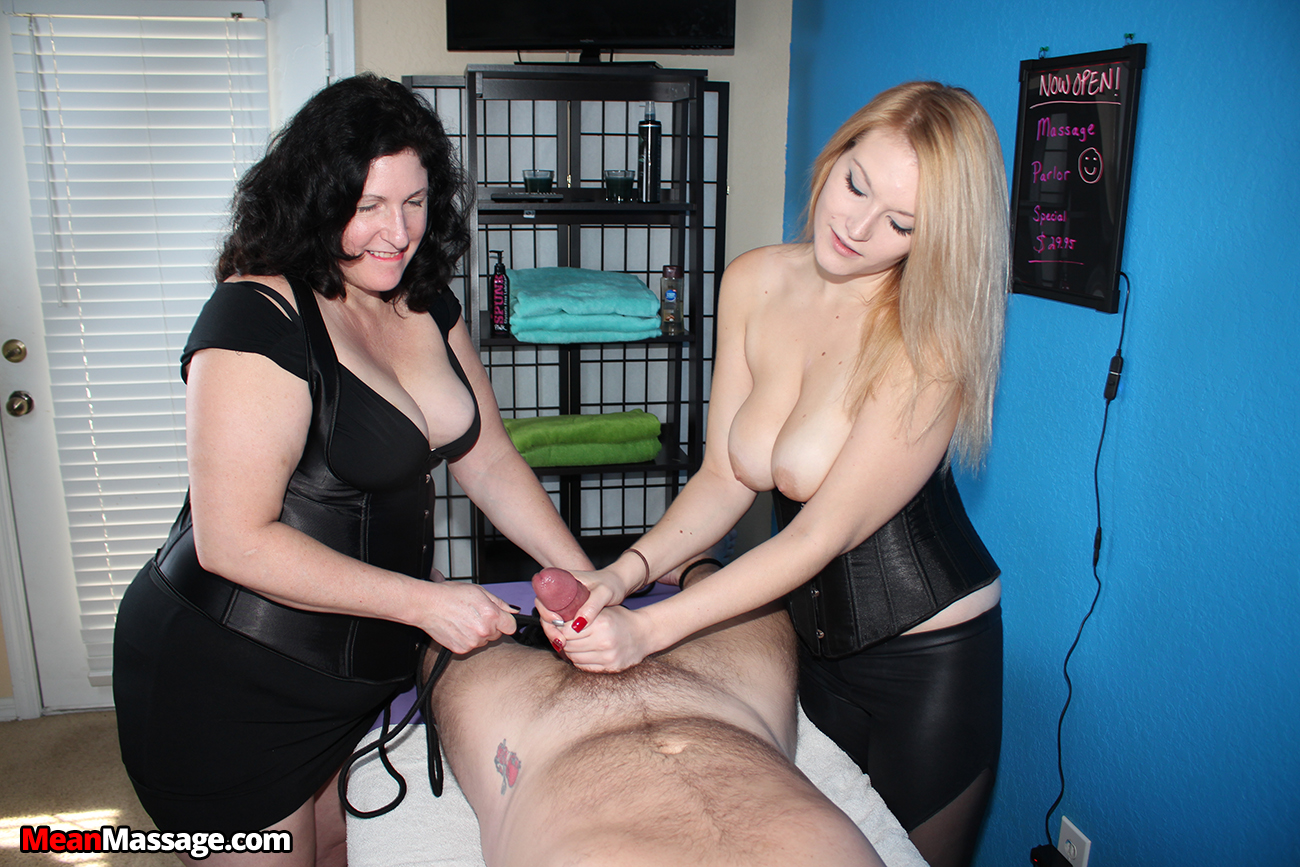 Don't mess with a masseuse whose mom is an ass kicking Dominatrix with an axe to grind. Amber's mom Elaine is that Dom. Both of them are in the massage biz and when her daughter gets a very rude and demanding client in her room, mom steps in to help put the man in his place. Amber is a tease but she's no where on her mom's level when it comes to administering intense punishment to rude clients so while the younger babe teases the man, her mom comes out guns blazing and shows him no mercy at all.
This brand new scene from MeanMassage.com has everything you would expect from a video of a man getting punished for bad behavior. There's ball tying, cock slapping, nipple twisting and the whole works. The poor man even gets suffocated with a nice pair of boobies. He's not allowed to touch or kiss the boobs of course which frustrates the hell out of him. This level of frustration is something Elaine gets off on. Each time the man complains about the pain he's in, the older Dominatrix just increases the harsh punishment she's dishing out.
Amber follows her mom's lead throughout this scene and when Elaine tells her to grab and squeeze the man's balls, that's what she does. His dick turns a faint shade of purple as both ladies tighten the rope around his nuts and basically cut off any circulation to that region. He pleads with the massage therapists to stop the punishment but they don't pay any attention to his pleas and keep plugging away until they ruin his orgasm!